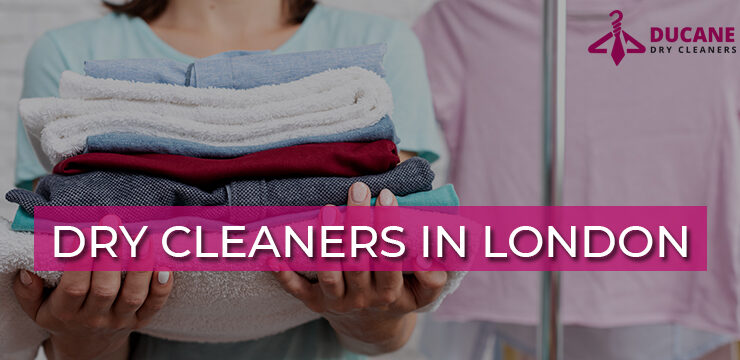 Looking for Dry Cleaners in London? How hard can that be? But, looking for more than just a "Dry Cleaners" and business that actually cares and caters for all your cleaning needs can be a little stressful. Ducane Dry Cleaners in London however can take that stress away from you. With more than 30 years of experience and thousands of happy clients, Ducane Dry Cleaners have evolved over the years to bring you a range of other important and necessary services that our clients regularly entrust us with.
Our Dry cleaning services include Wedding Dress Dry Cleaning, Shirt Services, Leather, Suede Dry Cleaning, Corporate, and Hotel Dry Cleaning Services, Household Dry Cleaning, Hand Finished Dry Cleaning, Skiwear Dry Cleaning, Ship Skin Dry Cleaning, and much more.
Along with the above various Dry Cleaning Services, we specialise in other important and necessary services like Alterations, Tailoring, Stitching, Professional Laundry, Bed Linen Laundry, Ironing, Carpets and Rug Cleaning, Shoe Repair, Key Cutting, Handbag Alterations, Repair and Tailoring, Curtain and Steam Cleaning, Upholstery Cleaning and much more.
Based in Richmond, Ducane Dry Cleaners is proud to use Organic and Eco-Friendly dry Cleaning Solutions. With our recent upgrade to More Effective and Environment-Friendly Cleaning Solvent "Sensene", you can look forward to your Fabrics that not only smell amazing but are also great to touch.
We value our clients and so our environment, which is why our ever-increasing happy clients do not hesitate to show there satisfaction on Google through there hundreds of amazing Reviews
The most important cleaning services after Dry Cleaning Service are "Rugs and Carpet Cleaning Service". With all the dust and germs that our expensive Carpets and Rugs carry day to day, it becomes very essential to look for a hygienic and reliable Cleaning service. Our bespoke Carpet and Rug Cleaning service involves cleaning your carpets thoroughly as well as maintaining the quality of the material.
So, Whether it be pen marks caused by kids or that annoying wine stain on your rug, Ducane Dry Cleaning Service specialises in using the best solutions and equipment to clean your Expensive and Delicate Rugs safely and effectively. We also understand that carrying heavy Rugs to the Ducane Dry Cleaning Services can also be stressful so we do provide you with Collection and Delivery Service for your Rugs in London City. And, if that special occasion is just around the corner, you can rely on our 24-hour turnaround Rug Cleaning Service as your emergency rescue.
We understand carpets are heavy and large, hard to clean and need that extra level of care. However, leaving the cleaning of your carpets to our capable and experienced hands can help you save a lot of money as you will not have to worry about investing in the replacement of your Carpets prematurely.
With Ducane Dry Cleaning Service Providers, you can always expect the best. So, why wait, if you have some serious cleaning due, visit our website at Ducane Dry Cleaning in London or you can email us anytime at info@ducanerichmond.co.uk or simply call us on 0208332 1111 and our friendly team will be happy to assist you.