Shoe repair service London
If your shoes look a bit worse for wear, don't throw them out! We've got a skilled team of cobblers to repair your shoes so they look new again.
It's important to keep your walking boots in good shape. You can use them for walking in the mountains, battling through harsh weather, or taking the dog for a walk on a Sunday afternoon. All boot lovers are in love with their boots because they know they're durable and can last for years. But that doesn't mean your boots can't be damaged along the way.
Our team can handle all types of shoe repairs service London from broken heels to stitching for torn leather. So whether you have a pair of smart shoes, ladies' heels or designer trainers get in touch with us today to find out how we can restore your shoes.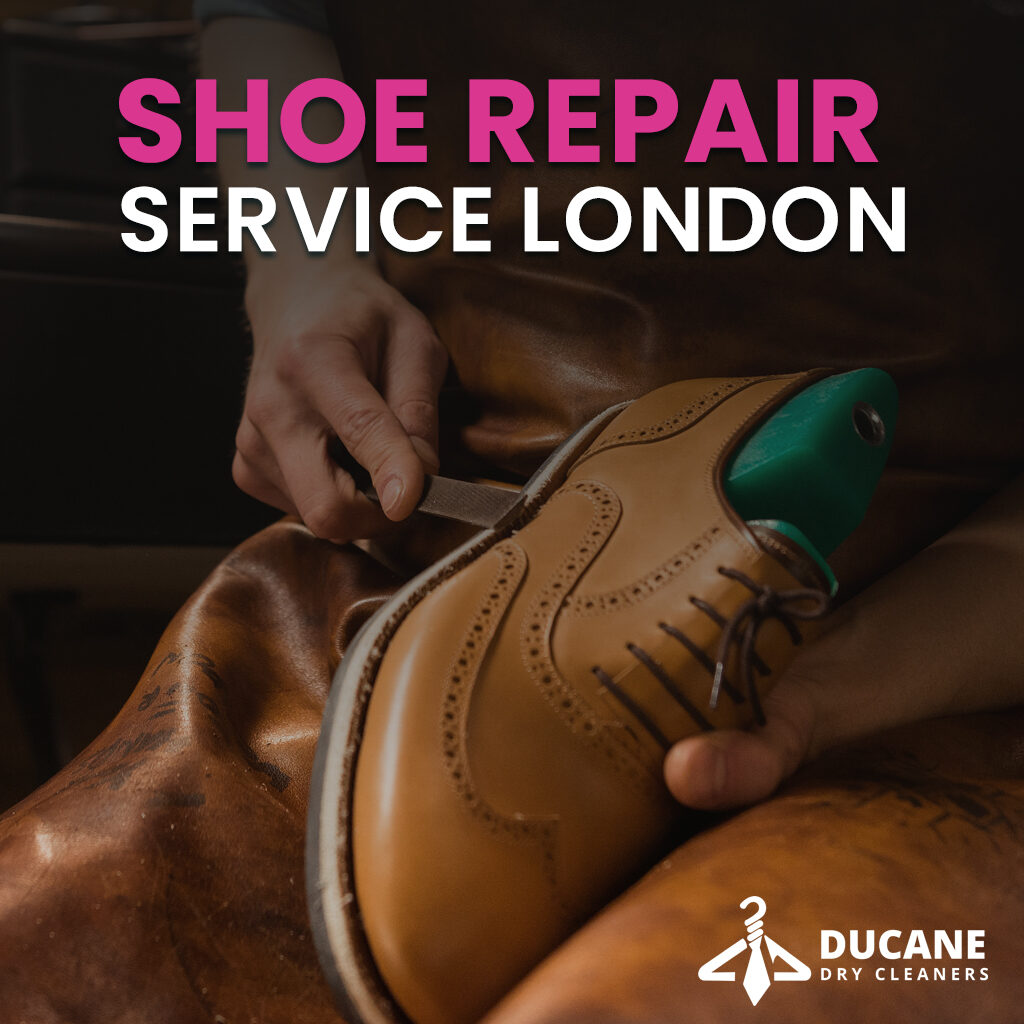 Key Cutting Services London
We offer a fast, convenient key cutting service in your area. Ducane Dry Cleaners cut keys while you wait and we stock the widest range of blank keys in the country. Our team of expert key cutters has years of experience in the field and is renowned for providing fast service and quality work. Call us today or visit our branch to find out more.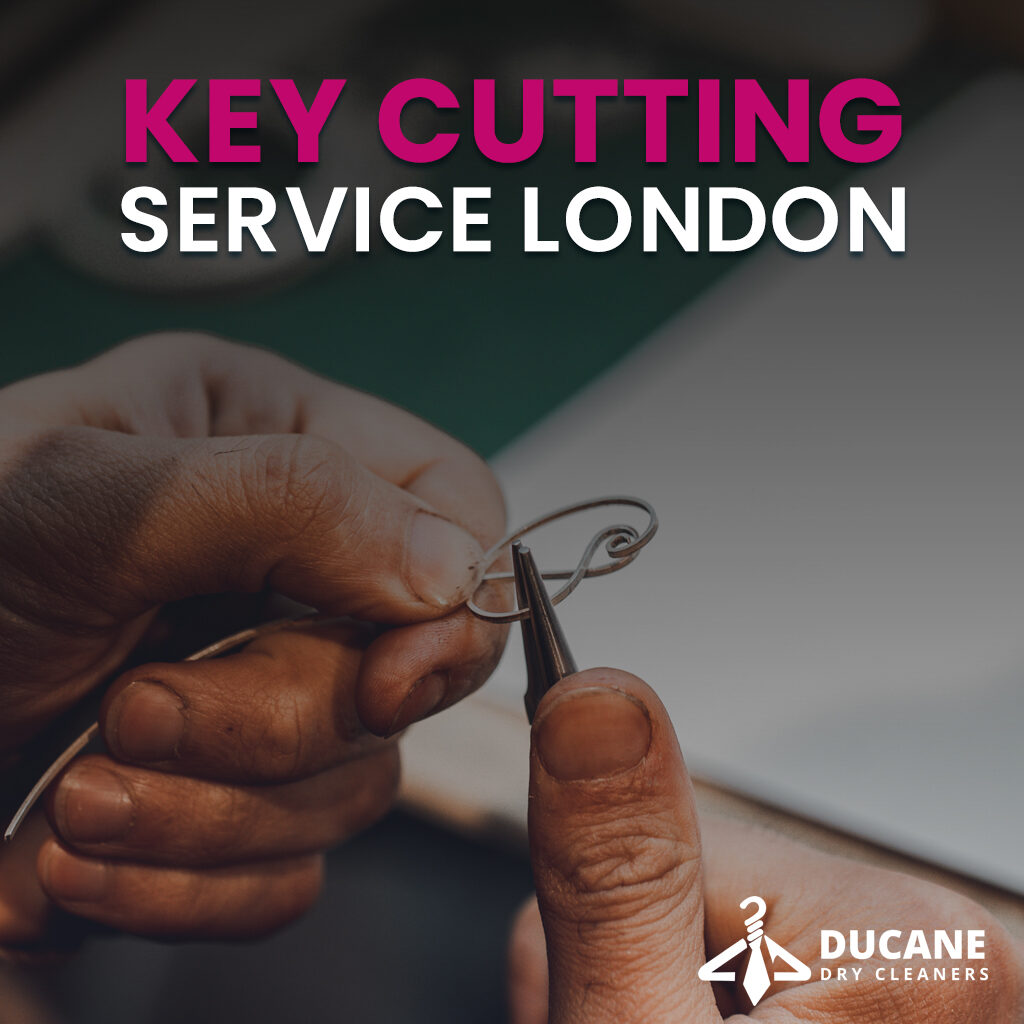 Handbag repair London
Your designer handbags are very costly and sentimental therefore you should only leave them in professional and capable hands to restore and clean. Ducane Dry Cleaners offers a reliable and bespoke handbag repair service for your designer or non-designer handbags. Our team has over 20 years of experience and is trained to handle all types of luxury bag repairs and restorations. This includes zip repair & replacements for your Gucci, Hermes or Louis Vuitton handbags.
We will repair the bag's damaged trim, handles, and lining. We will also attend to scratches or exposed piping. Redyeing or replacement required? Our skilled hands can handle all types of damages your handbag might have suffered.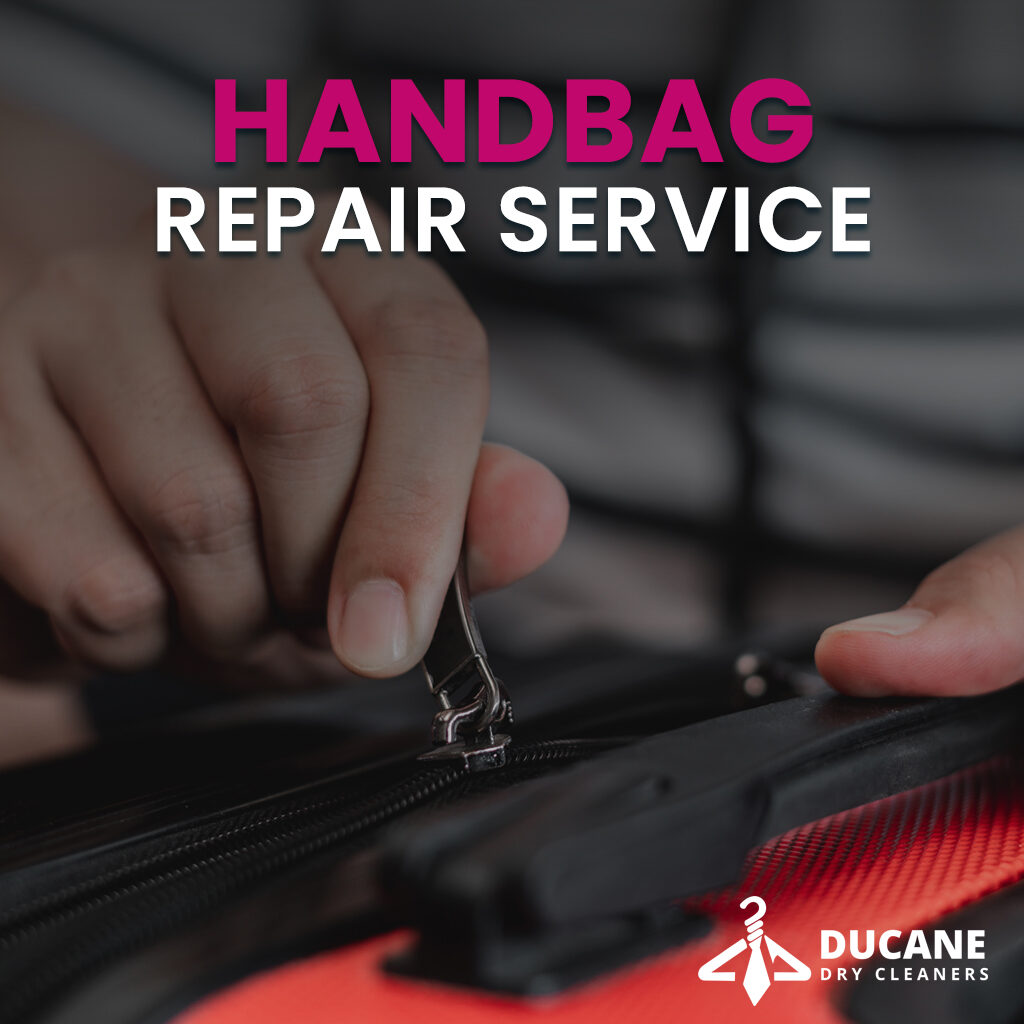 We do all types of repairs and restorations.
We are craftsmen who fix and restore shoes, boots and bags. We can replace soles and heels, take-in boots for a better fit, replace zips, replace and recover snapped heels, repair or restore bags, and patch and stitch.
Do you have a technical question regarding your handbag repair or shoe repair? Why not send us a photo or message us on WhatsApp
If you still are hesitant to use our services then rest assured that our team has over 20 years of experience. You can read hundreds of positive reviews and experiences of our customers on our Trustpilot and Google My Business.
Place your order online by visiting www.ducanerichmond.co.uk or calling our team on 0208 332 1111.