Do you love wearing designer clothes? Are you looking for a local dry cleaners to clean and maintain your favourite garments? While we all love to wear various designer and cultural clothes, cleaning and caring for them becomes equally important too. Whether it is your beautiful bridal wears, evening dress, dinner jackets or cultural clothes like Sarees, heavy embroidered Choli Lehenga, Abaya, Hijab, Salwaar Kameez, Dupatta, Pure Cashmere Scarves, Sherwani, Kurta Pyjama or even your designer costume garments, Conventional Dry Cleaning and Maintenance of the fabric can not only help the fabrics last longer but it also help them maintain their original color and texture for a very long time. However, every fabric is contrasting and so does the process of maintaining them. Some fabrics will flatter even with the regular dry cleaning but others will need extra care like Hand Finishing.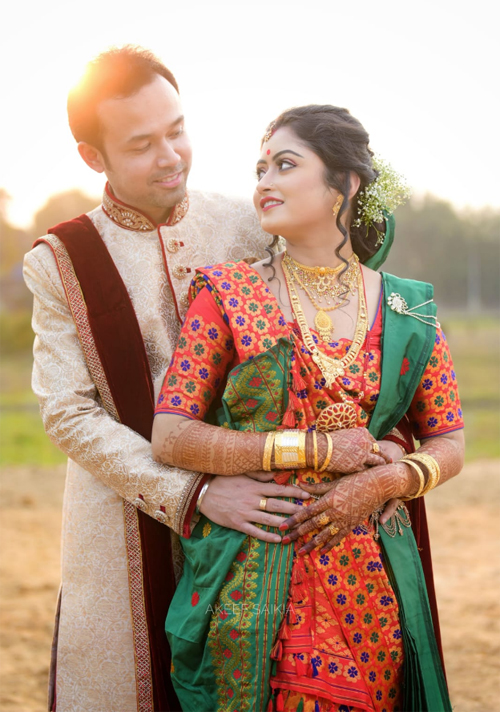 Ducane Dry Cleaners in London is your local, professional and elite designer wear dry cleaning service provider. Our staff are not only experienced in cleaning various designer garments but they also have intense knowledge about the range of fabrics and their cleaning process. While the impact of hard chemicals on delicate fabrics is something that cannot be ignored, our organic and eco-friendly dry cleaning is gentle on the fabrics but ensures flawless removal of tough stains leaving your favourite clothes soft to touch, pleasant to smell and fresh to feel.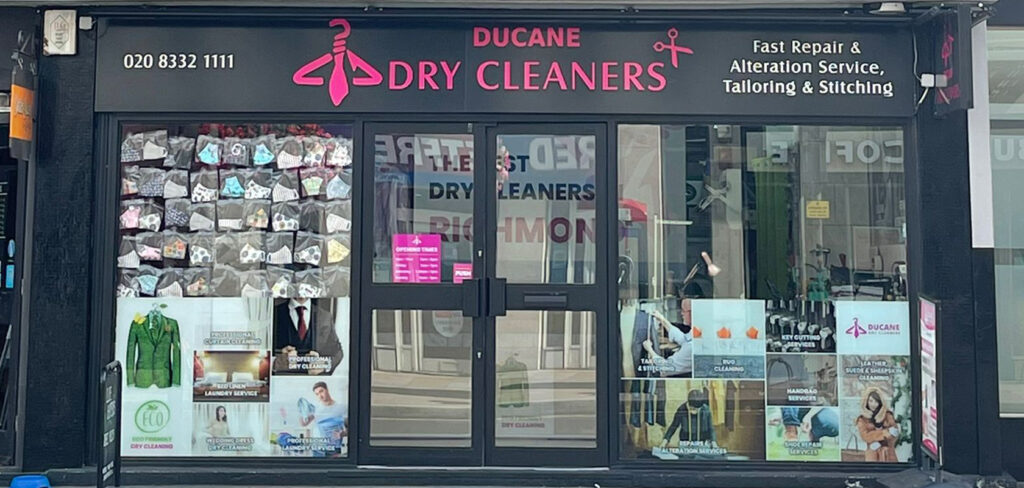 We at Ducane Dry Cleaners specialise in all kinds of Designer Wear Dry Cleaning which includes delicate fabrics like Silk, Fur, Wool, Cashmere, Leather Suede, Ship Skin, Delicate Asian Bridal Wear Fabrics, Embroidered Fabrics and much more. From the time the fabric is identified, our professional staff is trained to follow the detailed procedure all the way from Tagging and Inspection of the Garment to Hand Finish Packing with Perfection. We take pride in our exceptional designer wear dry cleaning services where we are constantly committed to make sure that you fall in love with your garments all over again as soon as it reaches you. Our commitment to the exceptional service has made us one of the leading Dry Cleaning Businesses in London.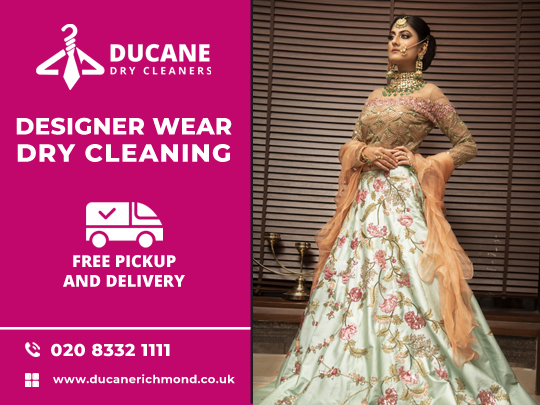 With such a high reputation as ours, Ducane Dry Cleaners assures quality services at reasonable prices, so you do not have to worry about the big budget price list. In addition, we are constantly working hard to provide our customers with more convenient options whether it be flexible payment options or Free Collection and Delivery services to suit your busy work life. We work 7 days a week, so whether it be weekdays or weekends, you can contact us and arrange your collection at your convenient day and time and one of our friendly and efficient staff will pick up your order from the convenience of your home and once your clothes are ready we will also get it delivered to you at your own convenience. So, why wait? Why not let us worry about cleaning your favourite garments while you can relax and focus on your stunning look.