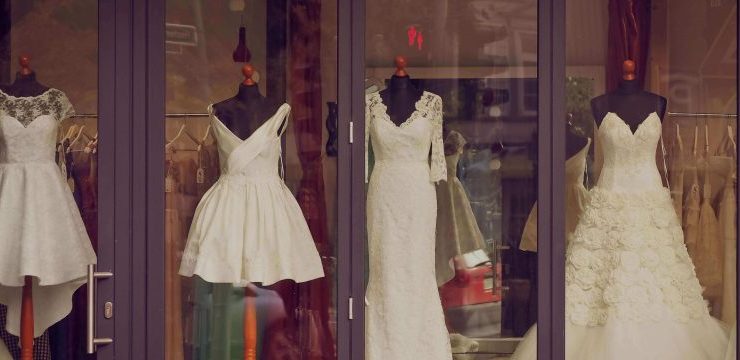 Who Is A Dry Cleaner?
A dry cleaner is one who offers cleaning services for clothing or household items that can't be washed at home. While Dry cleaning is a cleaning process for clothing or any textile using a chemical solvent other than water.
Is Taking Your Wedding Dress To The Dry Cleaner Safe?
It is not a bad idea to take your wedding dress to the dry cleaners, although some dresses cannot be sent to the dry cleaning but in any case, the wedding dress cleaner should use the right chemicals and use the right process in dry cleaning the wedding dress.
Check the label on your wedding dress: Most wedding dresses are fine being dry cleaned. If you check the label, there is a specific direction for dry cleaning the wedding dress. And make sure your wedding dress cleaned has the right cleaning solutions for your wedding dress.
Invisible stains might be on your wedding dress: There are some little stains that can be on your wedding dress, either stains of wine or other unseen stains and if this stain is left on the dress for so long, it becomes difficult to be removed. Professional wedding dress cleaners are trained to spot the unseen stains, they deal with any stain on the wedding dress either visible or not.
Check for embellishments: Embellishments include; buttons, beads, pearls, etc. Why it is necessary to check for embellishments is because the glue on items can easily pull away with the chemicals of dry cleaning. So it is necessary for the wedding dress cleaner to check for embellishments so as to know how to go about dry cleaning the wedding dress.
Talk to your dry cleaner: When you talk to your wedding dress cleaner, the dry cleaner may be able to suggest the best options for your dress. Most wedding dresses are not to be dry cleaning.
Take your wedding dress to a wedding dress dry cleaning company, because if you give your wedding dress to a regular dry cleaner, your wedding dress might be damaged. This is because not every dry cleaner knows how to deal with the cleaning of the dress properly. A good wedding dress cleaning company will have more knowledge of the proper techniques used to clean the dress because it is not a regular dress.
If you go to a good wedding dress cleaning company when your dress is well dry cleaned the dry cleaner will package your dress properly to avoid it from stretching. If you leave your dress hanging in your wardrobe, the fine will gradually stretch.
Taking your wedding dress to a dry cleaner is very safe; you only have to ensure that the dry cleaner has the knowledge for dry cleaning wedding dresses, so as to avoid your dress being damaged. Taking your dress to dry cleaning, helps you keep your wedding dress neat and free from stains because most wedding dresses cannot be washed at home because you do not have most of the chemicals that should be used to wash your wedding dress.